CSP Paintball League Becomes PSP Affiliate League in 2012
South America's longest running paintball league, the CSP Paintball Leauge, has teamed up with one of the largest paintball leagues in the world, the PSP, to become a PSP affiliate league.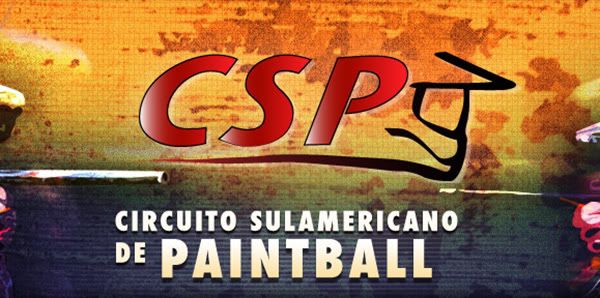 The CSP was created in 2005 by Mercenários Paintball Store and is the largest paintball circuit in South America! The CSP holds tournaments in 6 different countries, and since it is now a PSP affiliate league, they use the APPA classification system, PSP's RaceTo format, and PSP rules.
The PSP had this to say about their new affiliate system and recent affiliations with different paintball circuits throughout North America and beyond.
The PSP has partnered with several leagues across the United States, Mexico, South Africa and now South America to create a structured affiliate system for teams to compete in at a regional level.
This is pretty cool news for people wanting to compete regionally using one of the best circuits format and system. It's nice to have the PSP behind you when you are running a great paintball tournament series.
The CSP has also released there calender of events for the 2012 season for those of you who are interested.
CSP's 2012 Calendar of Events
Buenos Aires, Argentina: March 17 & 18
Quito, Ecuador: May 5 & 6
Sao Paulo, Brazil: June 7 – 10
Lima, Peru: July 21 & 22
Santiago, Chile: August 18 & 19
Bogota, Colombia: September 22 & 23
So the big question is, Who will the PSP affiliate themselves with next? I'm sure there will be another affiliation soon, as paintball does seem to be getting bigger with the sellout at Galveston and the Cannes-Tropez Millennium series event. Play hard and keep paintball alive! Speaking of keeping paintball alive, make sure you check out the Help keep paintball alive Facebook page!
Tagged csp paintball, psp, psp affiliate